A message from Jay and Liz Scott, Alex's Parents:
Many of you think of Alex as a hero – the sweet and courageous lemonade girl who inspired others to help children with cancer. Although she did not get the chance to live a long life, she showed us what it means to live a full life. Her bravery, strength and love of life continue to inspire us every day. She is indeed our hero!
Since Alex was diagnosed in 1997, more than two million more children worldwide have suffered because of cancer. These kids all have hopes and dreams of long lives. They have parents, brothers and sisters, grandparents and cousins who cherish them. They all inspire those who know them with their bravery, strength, and love of life. They are all heroes.
Read More
Share Your Hero's Story
Update Your Hero's Story
Siblings of childhood cancer heroes face their own challenges with incredible perseverance. Read more about these inspiring SuperSibs.
Read or Submit SuperSibs Stories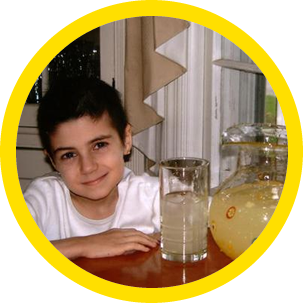 Meet Our Heroes!
SEARCH FOR A HERO
---